I took some spy photos today in downtown Ann Arbor. I don't think this is a 2015 car, most likely next years car undergoing some EPA test north of town.
These are the first cell phone pictures I have ever taken. A real pain in the arse figuring this all out. I even had the lens covered with friction tape (hockey stick tape) so the phone does not slip out of my hands. Therefore the first several pictures are all black, I was lucky this guy was stuck in traffic as long as he was.
http://s184.photobucket.com/albums/x...%20and%20Ends/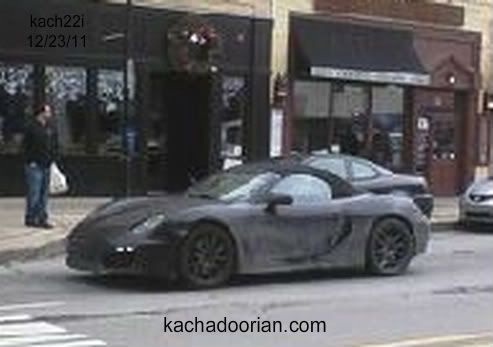 The original non-shrunk photos are in the "DRAFTS" section of my LG Cosmos phone. Any tips on how to retrieve better quality photos are welcomed.
For now I sent the pictures from "Drafts" to "My Album" on-line (Picture & Video Messaging). From there I e-mailed them to myself.